Go to
common questions
about MFTs to see whether an Intern is qualified for your reason for seeking therapy
916-335-1697 or email Marisloeffler@gmail.com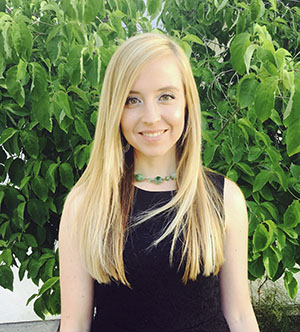 Hello, my name is Maris Loeffler and I am a Marriage and Family Therapist Intern #94277 working under the supervision of Licensed Marriage and Family Therapist Amy R. Ellis #40536. I have always been very passionate about the power of therapy and have found great joy in following my dream to become a helper. My passion is to join with, and walk alongside my clients in their therapeutic journeys as they create fuller, healthier, and happier lives. I recognize seeking therapy takes great strength and self-advocacy, and I find it is an honor to be a part of the healing process for every individual that I get the chance to work with. I value always keeping an open mind and continuing to learn from my clients.
I have a Master's degree from Saint Mary's College of California in Marriage and Family Therapy, as well as two Bachelor degrees from California Polytechnic University in Psychology and Music. My experience as a trainee included grief counseling for children, adolescents, and adults utilizing attachment theory, Accelerated Experiential Dynamic Psychotherapy (AEDP), and sensorimotor/somatic based treatments. I have also received training in Brainspotting Phase I, an evidence based intervention aimed at healing traumatic experience. In addition, Saint Mary's curriculum greatly emphasized a person-centered therapeutic approach that has shaped my style of a clinician. Person-centered work has instilled in me the importance of authenticity, genuineness, unconditional positive regard, and empathy as central to the therapeutic relationship. I truly seek to approach each case from a holistic perspective and honor the uniqueness of the individual and tailor the treatment from there.
I believe in the power of relationships to heal (including ones with animals). I am passionate about animal-assisted therapy including horses and dogs. I also believe that music is one of the languages of the soul and have connected to music through playing piano for 22 years. I hope to incorporate both music and animal-assisted therapy into my practice.
I am currently taking children, adolescents, adults, couples, and families with Appointment availability: Monday-Friday during the day, afternoon, and evening.
To schedule an appointment with me please call 916-335- 1697 or email Marisloeffler@gmail.com
Looking forward to speaking with you soon,
Maris
916-741-3197 or kristinjibson@gmail.com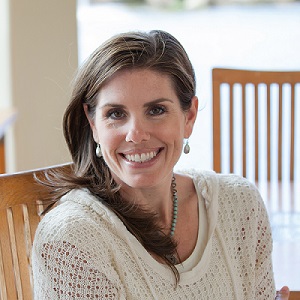 Hello! I am a Marriage and Family Therapist Intern # 90646, under the supervision of Amy R. Ellis, licensed Marriage and Family Therapist # 40536. My greatest reward as a therapist is helping clients explore ways to make the changes in their lives that will allow them to look forward to the future with hope. I believe anyone can gain knowledge through their experiences in an optimistic way. Taking the opportunity to seek out help is an admirable attempt to try to live a more fulfilling life for yourself, and demonstrates a great deal of strength!
I hold a Master's degree in Marriage and Family Therapy. My experience includes individual, couples, child, and family counseling. I have experience in a wide range of emotional and behavioral issues that span from therapy for depression and grief to parenting support and couples counseling. I use a variety of approaches to help my clients, depending on individual needs. When working with couples and families I generally operate from an attachment based, emotion focused approach to therapy. I have completed several externships in Emotion-focused couples therapy and have found it to be a very effective way to create a shift in partners' interactional patterns and initiate new cycles of interaction.
When working with individuals adults and adolescents, my true passion is combining a mindfulness and cognitive behavioral approach with walk and talk therapy. I have found walking and talking is the best way to get clients moving--both literally and figuratively! Research consistently shows that exercise can significantly impact depression, anxiety, and stress. Walking is not only good for your physical health, but your mental health as well. If you would like more information on walk and talk sessions please ask! Of course walk and talk therapy is not a good fit for everyone. In-office sessions are always available.
Day and Evening appointments available: Typically Monday and Friday Evenings and Tuesday-Thursday Days.
Appointments available for: Adults, Couples, Families, and Adolescents
To schedule an appointment, please call:
(916) 741-3197 or email kristinjibson@gmail.com .
I look forward to speaking to you!
-Kristin